By Admin on Thu 25 May 2017 in NEWS

For sometime RPE have been able to produce coils that are compliant with the UL regulations, but the customer would still have to do a lot of work with the UL approvals inspector to clear the valve for use in UL approved equipment. As the regulations have recently been tightened up this route has been made even more difficult. Knowing that their valves are used in products and applications worldwide and with the rise in the North American market RPE have expanded their range of UL listed valves so that most of the R and R-Mini series are now covered.
These valves now include: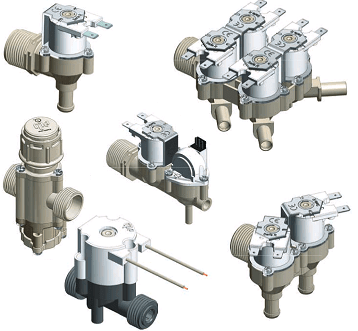 Type R -Single
Type R -Double
Type R - Triple
Series R Mini
Series RM Modular
Model R Dual 257
View Valves with UL Listed Versions Available
N.B. The valves displayed are NOT UL approved. The UL approved versions of these valves are supplied on a special order basis and are subject to minimum order quantities as the UL coils use a special encapsulation material.
What Are The Benefits?
Having UL listed components is important for anyone selling electrical equipment to North America as this vastly simplifies getting UL approval for the finished item. UL approval is also useful for OEM's selling into to the Canadian market as the UL approval automatically gives you the CSA approval required.
To request further information please contact us on 01494 459 511 or email
sales@betavalve.com