By Jason Bakermault on Wed 30 March 2022 in NEWS
6% Price increase on all ACL products effective from 1st April 2022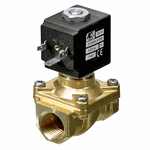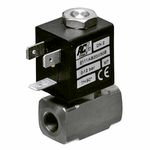 Beta Valve tries hard to avoid price increases and we are fortunate that our suppliers generally offer us price stability year on year. Unfortunately, in today's challenging marketplace, dramatic increases in the costs of raw materials, energy and global logistics have continued for us all, including Beta's suppliers.
This has resulted in Beta Valve receiving notification from our supplier ACL srl that in spite of their efforts to mitigate the recent effects of these pressures for themselves and their customers, their situation now obliges them to introduce a price increase effective 1 April, 2022.
At Beta Valve we have no alternative but to pass on this increase if we are to continue to supply and support these products and therefore, we inform you as follows of our increase:
- ACL solenoid valves and coils: 6%
Existing orders will be honoured by Beta at pre-increase prices.
We regret that we have not been able to offer more notice of this increase. For assistance on order placement or other questions, please contact your usual Beta Valve sales contacts.
Email us at sales@betavalve.com or alternatively call us on 01494 459 511
Thank you for your business with Beta and we look forward to continuing our service to you in future